Come Learn and Grown with US!!

Welcome to an environment where each day is filled with love, encouragement & growth of a child. We believe that each child is their own person and should be allowed to grow socially, environmentally, intellectually and physically because of God created each and everyone of us uniquely. The Play Yard strives to provide each child with quality child care in a wholesome Christian environment

Please email us with any questions.


We are a Christian based preschool so included in our curriculum is monthly bible verses taught and displayed in every classroom along with learning a bible story a week, praying before every meal and before we begin everyday.

   *  Texas Education Agency Recognizes Curriculum

   *  Enrolled in the Texas School Ready Program

   *  TRS enrolled program with TWC

   *  150 + Year Combined Staff Experience

   *  Child Development Associate Credential Certified 

      Teachers

   *  Degreed teachers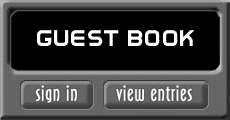 Our center is part of TWC's Texas Rising Star program assisting lower income families with childcare!!! 

In addtion all our rooms provide the following:

   *  Development of Motor & Cognitive Skills

   *  Bible Stories and Finger Play

   *  TSR Certified Center

   *  Age Divided for Stimulation of Growth